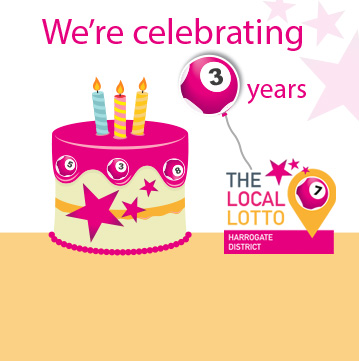 It's Our 3rd Birthday!
09 September 2021
A massive THANK YOU to all the supporters and causes who have helped to raise over £161,000 of additional funds over the last three years for Harrogate district community groups, organisations and charities. This is a huge achievement.
First launched in September 2018, THE LOCAL LOTTO is proudly supporting 108 local good causes and counting! A community initiative brought to you by the people and for the people of the Harrogate district, it enables local not-for-profit groups and charities to diversify their fundraising income and raise unlimited funds year-round online - at no additional cost.
Sounds too good to be true? Here's what Ripon Community Link, a Good Cause raising funds with THE LOCAL LOTTO has to say, "Ripon Community Link is proud to be a Lotto beneficiary. We benefit monthly from the Charity Supporters who have chosen us, this gives a regular, reliable income stream when charitable income can be erratic, especially in such turbulent times. We have also been extremely fortunate to benefit from THE LOCAL FUND to help us develop our services for individuals with Learning Disability. The administration is efficient and user friendly and important an easy platform for donors to use- thankyou!"
PTAs, community groups, animal welfare, disability, health and wellbeing, elderly or heritage and so many more different types of good causes can register to start raising more money at any time, it's free and easy! Once approved you receive:
Your own webpage on the lottery site
A no-risk prize structure to help engage your supporters
A wealth of marketing material and support to help on your fundraising quest
A steady monthly income for your good cause paid into your bank account
Still not ready to apply as a good cause yet? Request a leaflet below.
Although most supporters see it as a charitable donation and are not in it to win it, we must celebrate that in the last 3 years over £41,000 has been won by supporters of THE LOCAL LOTTO!
Not only does the lottery enable local good causes to fundraise online, but as a lottery supporter, you get to choose the cause you want your money to go to. Enabling you to make a real difference to where it matters most! Tickets are £1 with 50% going directly to the cause and 10% going to further support the Harrogate community. One ticket amounts to £4.34 a month, unlike normal charitable donations, there is the added bonus of winning cash prizes up to £25,000 every week, with 50:1 odds of winning a prize.
A supporter of Almscliffe Villages Community Association, who recently won £250, had this to say about THE LOCAL LOTTO: "Living in Almscliffe, I joined THE LOCAL LOTTO to help provide the much needed funds to make our community better. Having had a few wins this being my biggest, makes it even better especially over summer holidays - extra treats for my girls. I would recommend joining THE LOCAL LOTTO it really does help to make the community- bring much-needed funds to make our area even better".
Please Shout out about supporting THE LOCAL LOTTO to your friends, family and colleagues. Please also spread the word to good causes you know that could benefit from THE LOCAL LOTTO.
Our causes are on track to raise £54,600.00 this year
1,750 tickets of our 8,505 ticket goal
More top stories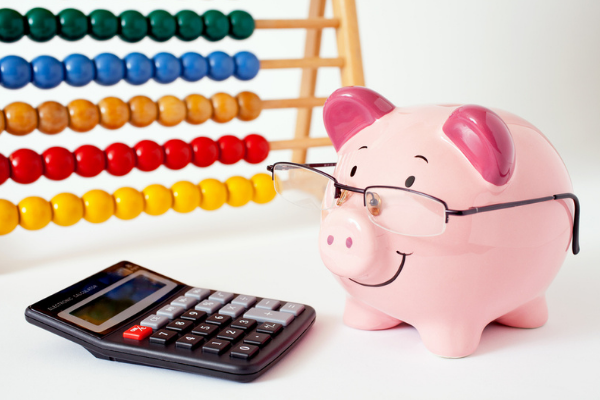 Top 20 Money Saving Tips
When times are tough, is it possible to save money and still be able to support your local community? Follow our top 20 money saving tips, and the answer will be 'Yes'. Recent rises in the...
12 April 2022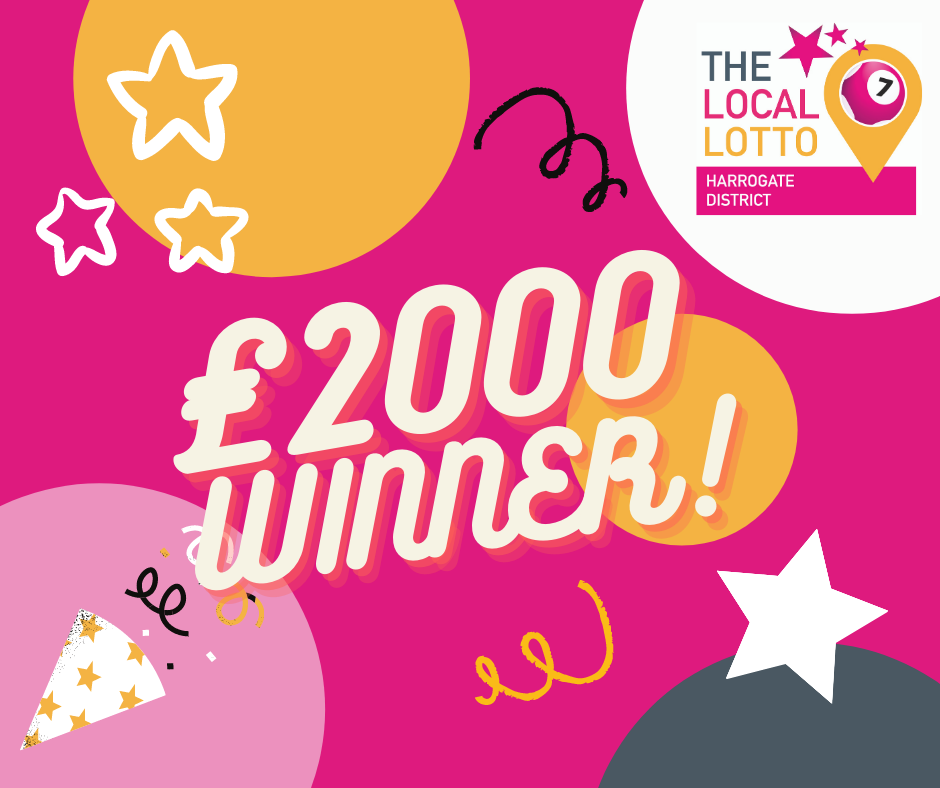 Our first £2,000 winner of 2022!!
We have had our first £2,000 winner of 2022! One of our LOCAL LOTTO supporters has had an amazing start to 2022 bagging themselves £2,000 in the last draw of January! The Almscliffe Villa...
03 February 2022
Back to full list
Our causes are on track to raise £54,600.00 this year
1,750 tickets of our 8,505 ticket goal