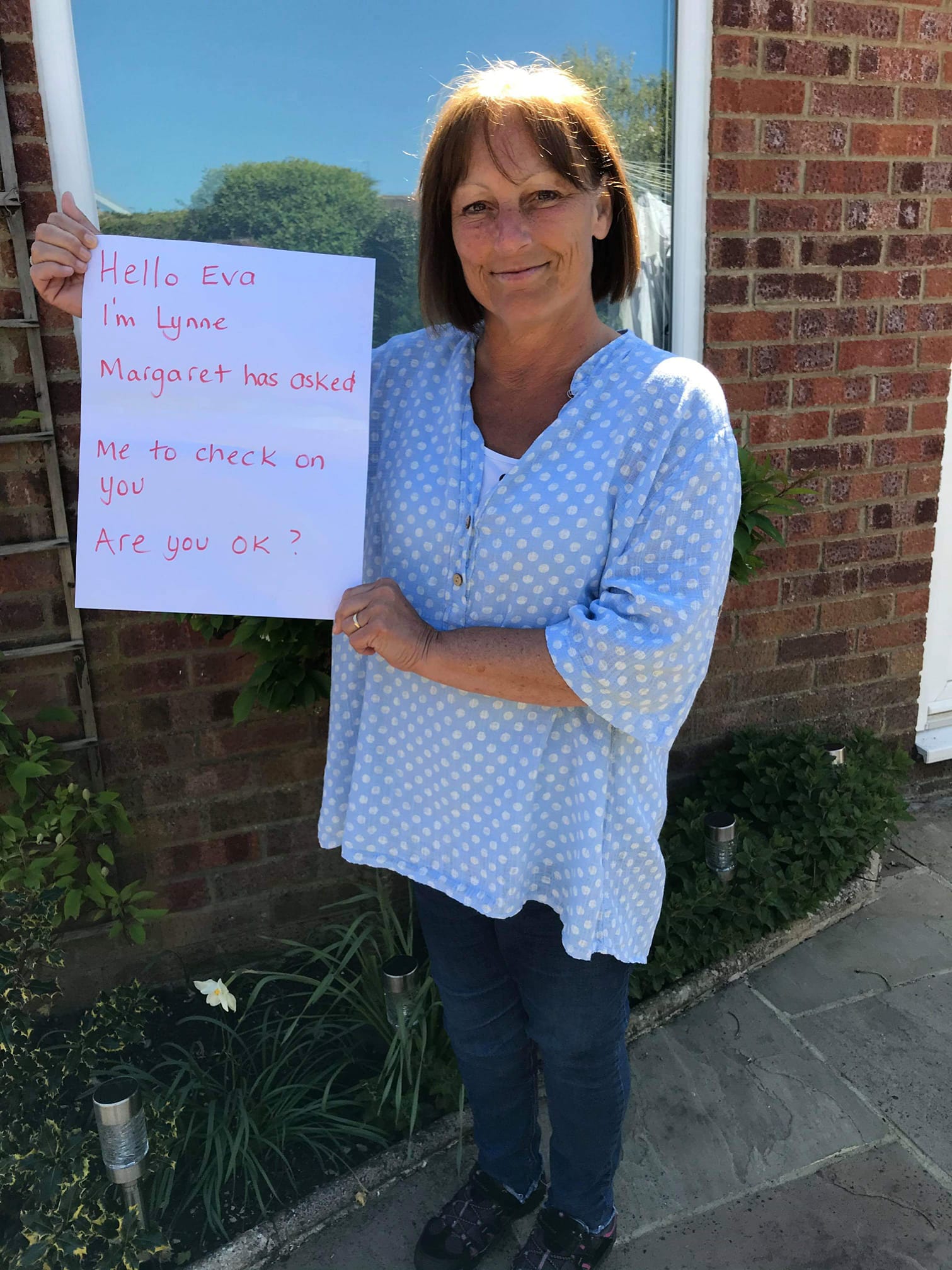 SPOTLIGHT: Connecting people during the pandemic thanks to HELP
03 July 2020
The Harrogate Easier Living Project and HELP Ripon & Rural provides services to assist those who are either older, vulnerable and/or living with long-term ill health or disabilities to stay safe and well supported at home. Project Development Worker, Anna, got in touch to tell us about what they've been doing during the pandemic and shared 95-year-old Eva's stroy with us:
What have we been doing during the pandemic?
During the Covid-19 pandemic, we have been 'Here to HELP' anyone who is struggling at home. Our dedicated volunteers have been supporting people self-isolating or shielding themselves or other family members. Our frontline support includes shopping and prescription pick ups and an errand running service for vital jobs people are struggling with i.e. collecting urine samples, delivering hearing aid batteries, moving beds for Covid-19 patients returning home from hospital etc. We also support people who are missing social contact and links with their community during this crisis. Our befriending volunteers make over 100 phone calls per week and are proving to be a vital social lifeline for many.
Thanks to our volunteers' amazing efforts hundreds of local people have received assistance with over 1,600 tasks to help them stay safe and well at home and to support their wellbeing.
The impact of Covid-19 on our cause
In a very short space of time we have reshaped our services to respond to need and recruited 200+ new volunteers. We have introduced a new shopping and errand running service and have extended our befriending service to cover Harrogate, as well as Ripon. A further 350 additional people have started receiving our services. Typically these are people whose needs are too complex for neighbours and community groups to attend to e.g. those living with enduring mental health conditions/sensory impairment/physical disability etc. Like many other charities, we have had to cancel planned fundraisers so increasingly rely on donations and income from people playing The Local Lotto to make up this shortfall.
Case study: Eva and Lynne
Eva is 95 years old, profoundly deaf and partially sighted. Her niece and main carer, Margaret, lives in Pateley Bridge and is currently self-isolating due to her health. At the beginning of the outbreak, Margaret was concerned about Eva's welfare as she had no food in the house and was not managing well. She was also unable to speak to Eva on the phone due to Eva's hearing loss. Margaret made contact with North Yorkshire County Council's Customer Service Centre who directed her to the HELP service.
We arranged for volunteer, Lynne Bagley, to call round to the house every other day. Lynne holds up a sign at the window stating her name and that her niece, Margaret, has asked us to check round to see whether she is ok. Lynne writes her side of the conversation on a white board provided by HELP. Eva then tells her if she needs anything
Over the weeks, Eva has come to recognise Lynne and now says her name when she comes round. Lynne is in regular contact with Margaret to let her know how Eva is getting on. This is a big relief for Margaret, as she lives in Pateley Bridge and cannot visit Eva during this crisis. She said: 'Eva wouldn't normally like to receive help from anyone but she thinks the world of Lynne. Lynne is absolutely lovely and so bubbly. I certainly have been able to sleep better knowing that Lynne is keeping an eye on Eva and getting in essentials for her. I just cannot thank Lynne and your service enough!'
Lynne said she has made 'two friends for life' in both Margaret and Eva and feels really rewarded that Eva has come to recognise and trust her.
Support Harrogate Easier Living Project by playing THE LOCAL LOTTO: https://www.thelocallotto.co.uk/support/harrogate-easier-living-project-help
Our causes are on track to raise £59,030.40 this year
1,892 tickets of our 8,155 ticket goal
More top stories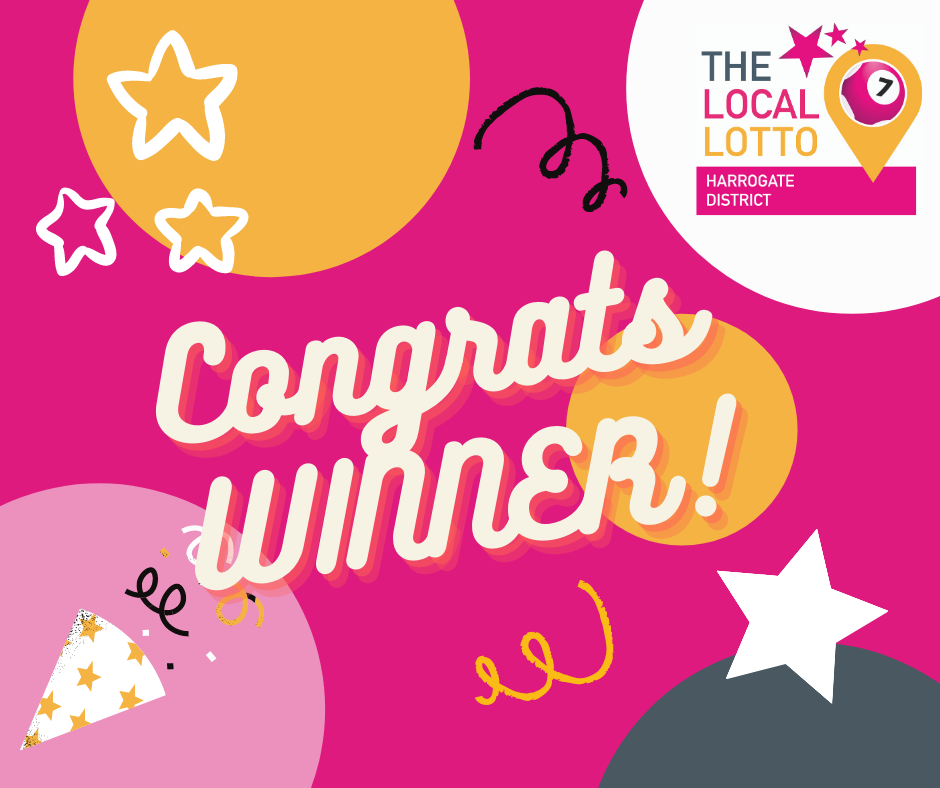 One supporter has had a Happy New Year! Another £2,000 winner!!
Congratulations to one of our New Year winners of £2,000, Mrs W, who plays THE LOCAL LOTTO in support of Harrogate Neighbours. We asked our lucky winner to tell us how she felt when she found ou...
03 February 2021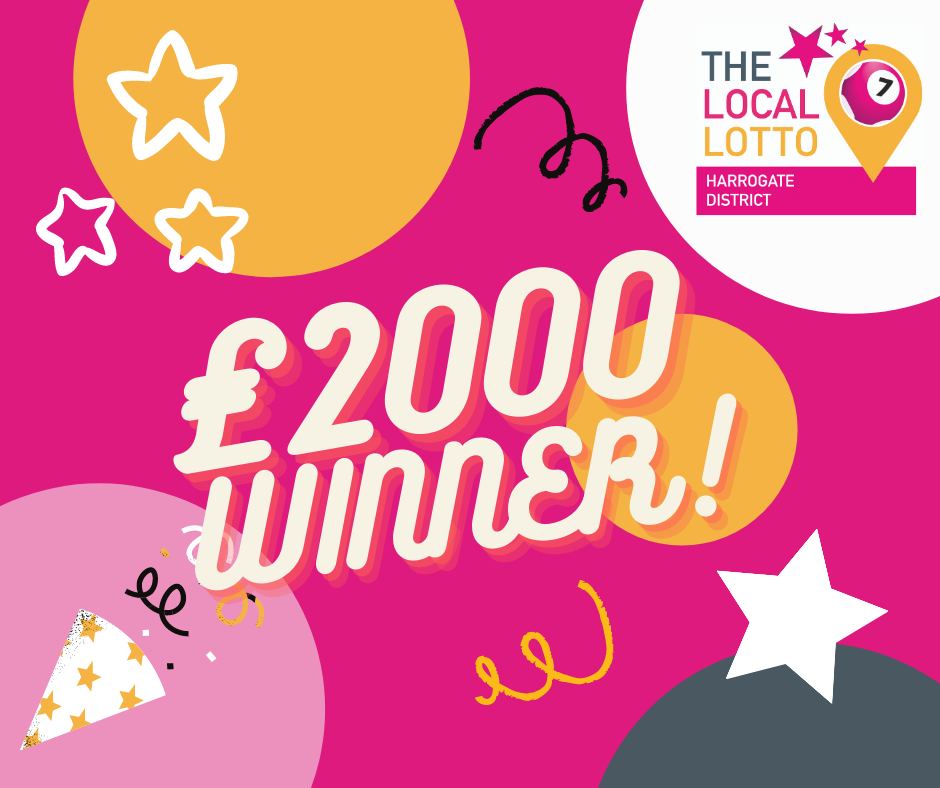 £2000 winner shares recent triumph and why they support THE LOCAL LOTTO
Congratulations to our recent £2000 winner, Mr H, who plays THE LOCAL LOTTO in support of Harrogate Homeless Project. We asked our lucky winner to tell us how he felt when he found out the news...
15 December 2020
Back to full list
Our causes are on track to raise £59,030.40 this year
1,892 tickets of our 8,155 ticket goal