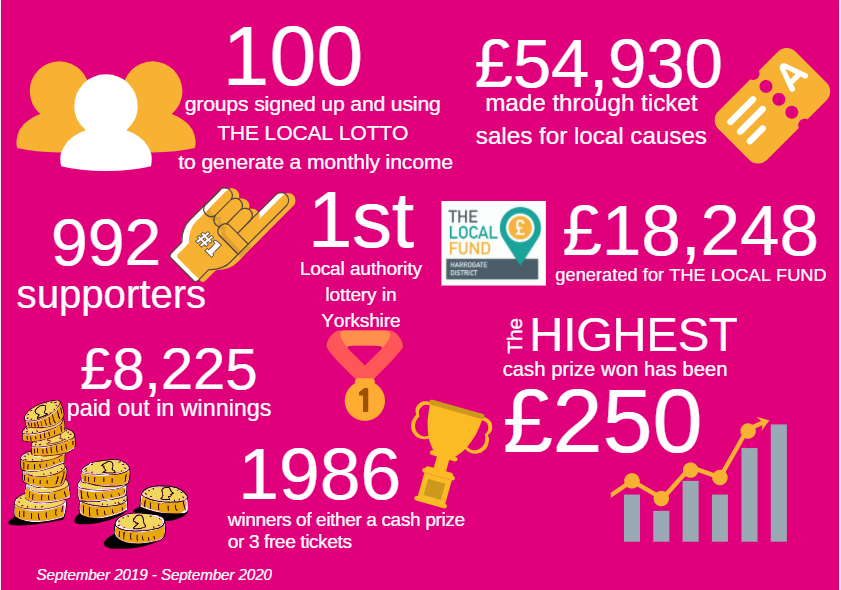 The LOCAL LOTTO 2019-2020
07 December 2020
It's been another amazing year for THE LOCAL LOTTO (TLL) and it has continued to develop and sustain even during the most challenging of times. More local groups have signed up to use the platform to fund raise with over 100 local groups now generating a monthly income with minimal administrative burdens.
You will see from the year 2 outcomes sheet we have had another great year growing local giving through THE LOCAL LOTTO over the last 12 months, generating over £50,000 of additional funds to support community activity and services across the Harrogate district, which is phenomenal.
Through the support of Harrogate District residents, over £18,000 of the funds raised will go into THE LOCAL FUND and will provide a further funding opportunity to local groups across the district who may not be using the LOTTO to generate funds to apply for a small grant of up to £5,000.
The success of the last year yet again should be attributed to the partners we work with on a regular basis. They have endorsed and championed the concept of having a community lottery for the Harrogate district from the start. The wider voluntary and community sector continue to support our joint ambitions to grow sustainable local giving across the Harrogate District through various means. Of course none of this would have been possible without the wider community who have supported the local groups and charities through purchasing lottery tickets, encouraging others to play or sign up their good cause and through indirectly supporting the community fund which offers further opportunities to local groups.
We hope that the success continues as support to our communities has never been needed more than now. Together we must continue to help sustain and support the amazing work of the voluntary and community sector so that they thrive and continue to be there for our residents.
Our causes are on track to raise £58,936.80 this year
1,889 tickets of our 8,155 ticket goal
More top stories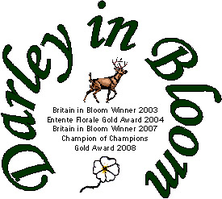 Another Bloomin £2,000 winner!!
Congratulations to a supporter of Darley in Bloom who only went and won a blooming £2,000 at the weekend!! We asked the winner how he felt after his win. "We are very happy to take part in THE...
20 April 2021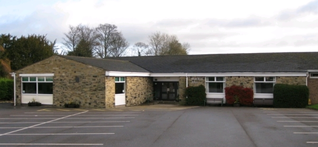 Hampsthwaite Memorial Hall supporter wins £250!!
Congratulations to one of our March LOCAL LOTTO prize winners who won £250 for supporting his local Memorial Hall that is at the heart of the community. Mr N from Hampsthwaite said; "What a lo...
01 April 2021
Back to full list
Our causes are on track to raise £58,936.80 this year
1,889 tickets of our 8,155 ticket goal