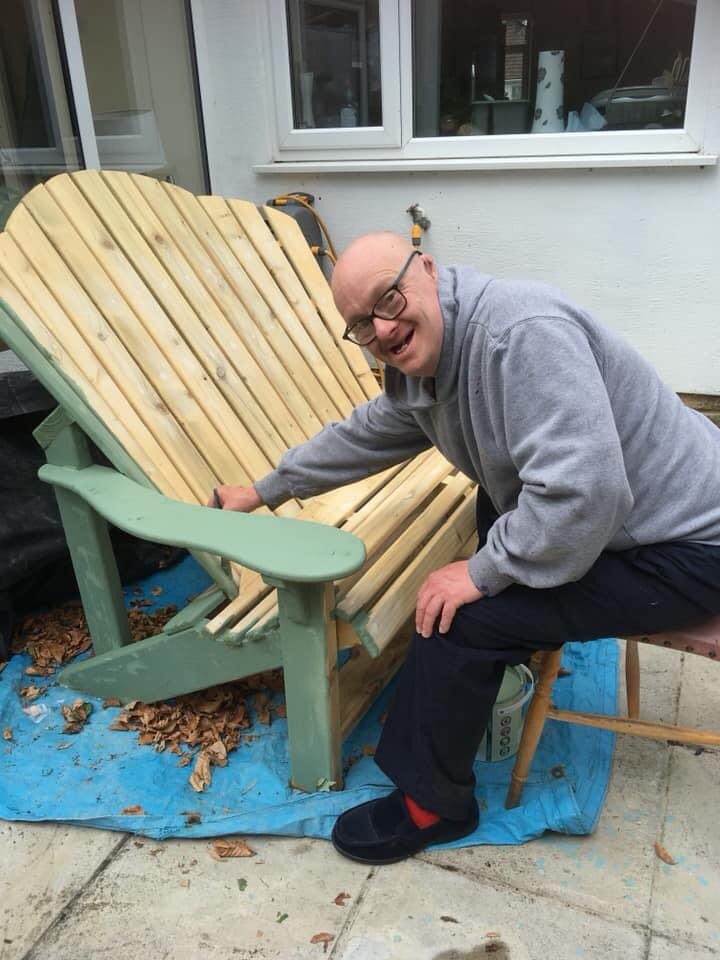 SPOTLIGHT: Sharing 'Jennyruth joy' through creative workshops, resources and online shop
15 July 2020
Jennyruth Workshops is a thriving business set in a beautiful area just outside the city of Ripon. It is also a charity which exists to meet the needs of adults with learning disabilities, enabling them to gain confidence and life skills through the design and production of a wide range of high quality hand-crafted items. Anna from Jennyruth Workshops told us about the local good cause and how Covid - 19 as impacted them:
The workshops provide a safe, peaceful working environment in which our 28 workers feel secure, appreciated and confident. Working alongside our experienced and highly skilled staff, the whole team work together to design, build and paint our wonderful range of products that can been seen enhancing many peoples garden spaces and homes.
Unfortunately due to Covid-19, and all of our adults being in the vulnerable category, they have been learning and working from home. In a very short space of time the staff devised systems that enabled the work of the charity to continue, albeit remotely, while still meeting the needs of the workers. The workers can collect a pack of materials from a crate outside the building that provides them with paints, brushes and products to decorate. When they have finished their work they place their pack in a 'Return Crate' and collect another one from the 'Out Crate.' The system is simplicity itself and is working very well. We have lots of photos of work being done in homes around the area, with proud workers displaying finished products on our Social Media pages and website.
A few months ago no-one had even heard of Zoom meetings but these have proved very useful in our endeavours to keep in touch with the workers and for them to be in contact with staff, trustees and each other. We have also been fortunate to offer a variety of other online activities such as storytelling, quizzes and other group activities. A very carefully structured weekly timetable ensures that the workers are provided with a variety of opportunities, mirroring what would normally be on offer at the workshops, but also adding new activities like wellbeing, Reading Time and Quizzes. Smaller groups have been offered Zoom sessions provided by staff on such things as photography, literacy and Makaton. It looks like the sky's the limit and more ideas are being planned daily. Staff frequently keep in touch on a regular, individual basis with workers to ensure that their concerns and achievements are shared on a confidential basis.
Jennyruth are now sharing their online resources via the website. The aim is to share the Jennyruth joy and to help parents/carers who are working hard to keep everyone engaged, and other providers who have also had to adapt due to the circumstances. The wellbeing of workers, staff and volunteers is paramount and so much has been done, and continues to be done, to lift the spirits of the Jennyruth family and the wider community. Over the past few weeks we have created a Makaton video called "I'm only one call away":
The idea for the video came because of the Mental Health difficulties that a lot of people are struggling with due to the current pandemic. The video was created as message that Mental Health matters and provides the names of several charities to contact if you need someone to talk to. The filming for the video was done by the parents and carers of the workers.
Due to the circumstances and many events being cancelled, leading to a significant drop in sales, the team at Jennyruth Workshops has worked hard to move sales online and we now have an exciting new online shop. We are receiving a great deal of positive feedback from families, carers and workers. The online work is recognised as making a significant contribution to the mental health of workers, volunteers and staff. Everyone is being kept very busy, involved and engaged and this is generally very much appreciated.
Support Jennyruth Workshops by playing the Local Lotto: https://www.thelocallotto.co.uk/support/jennyruth-workshops-ltd
Our causes are on track to raise £58,780.80 this year
1,884 tickets of our 8,155 ticket goal
More top stories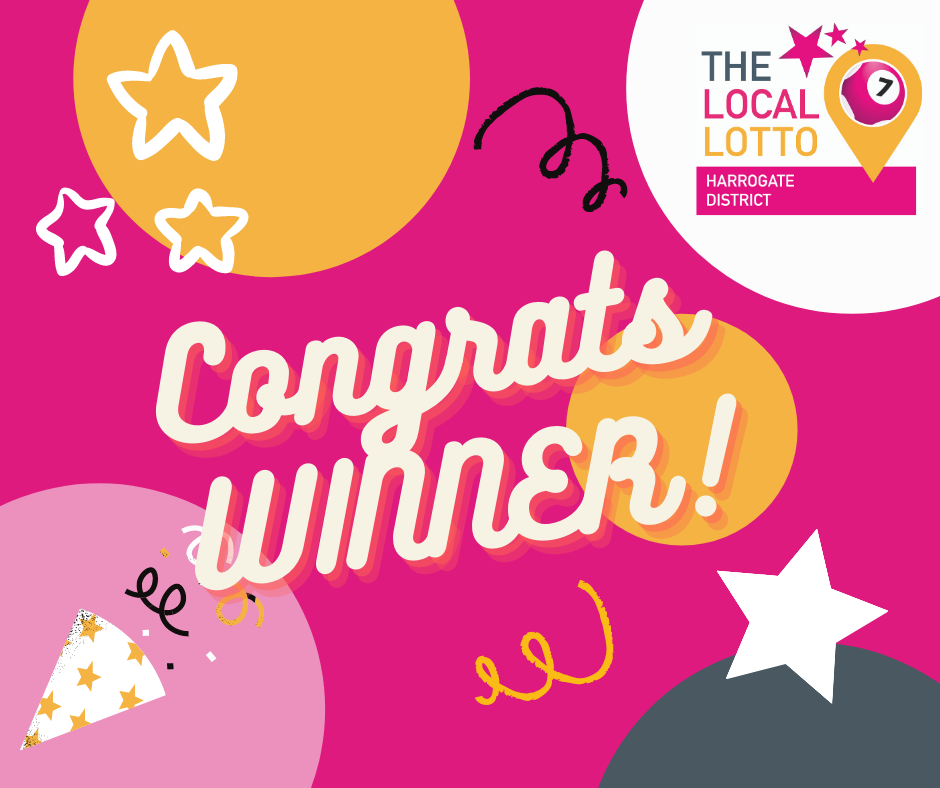 One supporter has had a Happy New Year! Another £2,000 winner!!
Congratulations to one of our New Year winners of £2,000, Mrs W, who plays THE LOCAL LOTTO in support of Harrogate Neighbours. We asked our lucky winner to tell us how she felt when she found ou...
03 February 2021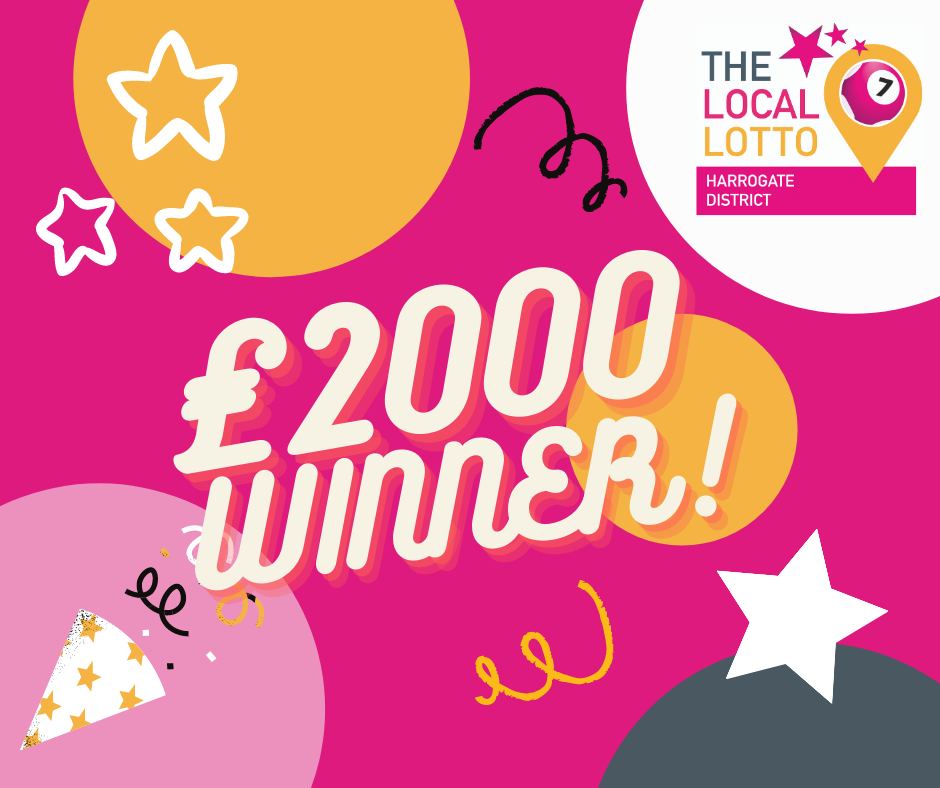 £2000 winner shares recent triumph and why they support THE LOCAL LOTTO
Congratulations to our recent £2000 winner, Mr H, who plays THE LOCAL LOTTO in support of Harrogate Homeless Project. We asked our lucky winner to tell us how he felt when he found out the news...
15 December 2020
Back to full list
Our causes are on track to raise £58,780.80 this year
1,884 tickets of our 8,155 ticket goal